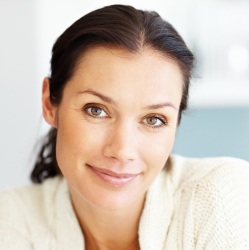 Cosmetic surgery consists of a wide range of treatments that can help almost anyone achieve their aesthetic goals and look their best at all times. Many of the treatments available can provide you with outstanding results. Injectable fillers are in fact a popular means of achieving cosmetic improvements without having to undergo surgery.
These minimally invasive procedures can also alter your look and make you look more youthful and radiant in less time. With a youthful look comes more confidence and increased security in your own body.
Radiesse is an FDA approved injectable filler that can treat various issues such as wrinkles around your mouth, lack of volume and lines in your cheeks, and loose skin on various parts of the body. Radiesse is a water based gel that consists of calcium based microspheres suspended in it. The component is in fact the mineral component found in our bones and teeth. Unlike other gel based fillers, Radiesse is not dissolvable. This makes it a more stable volume enhancer.
The Procedure
Radiesse is injected with a small needle which is placed under the skin. The filler then fills up the area under the skin to add volume to the location of treatment. This further stimulates your body's production of collagen. Radiesse is a filler that adds volume to the skin and reduces wrinkles for a more full and youthful look.
Radiesse is usually used on the cheeks. It also works well on the forehead, nasolabial folds, mouth, chin, and hands. Radiesse is placed directly over the bones on the cheeks so that you can achieve a natural lift. This will change the contours of your face immensely. It will reverse the sagging appearance, making you look younger and more vibrant. Radiesse is also a great way to achieve a smooth jaw line and can help you achieve a smile unhindered by unsightly wrinkles.
The Treatment and the Benefits
The Radiesse treatment is identical to other injectable procedures. Once the area of focus is identified, a series of injections will be applied. This may lead to temporary discomfort and some swelling. Sometimes there may be bruising as well, but it is only a matter of time before it all reduces and you finally get to enjoy the fruits of your hard work and patience.
Radiesse's is all about the volume it adds to your skin. When Radiesse finds its way into hollow cheeks, it provides a fuller look. In the nasolabial folds you will begin to see softer lines. The results appear quite fast Radiesse is one of the long lasting injectables available as it stimulates the tissues and skin to make more collagen. Radiesse also needs only fewer injections in comparison to other fillers.
Radiesse is definitely a great alternative to surgical methods for eliminating wrinkles. The steps are easy and time effective. The results are instantaneous and long lasting. It does your skin more good. Radiesse is a revolutionary treatment that has solved so many people's problems with regard to wrinkles and tired faces. Radiesse can improve your facial contours and remove the dreaded saggy look so that you will look younger and more beautiful. It is indeed a magical treatment that has brilliant results.
Contact Our Office
Contact the Plastic Surgery Center to learn more about the Radiesse treatment and the many benefits it can provide you. The youthful look of your dreams is well within your reach.