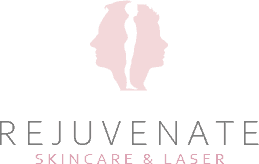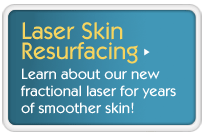 Have you noticed? It seems, at least that here in Sacramento, med spas are popping up all over the place – at beauty salons and even in strip malls. But, do you really want to put the health and beauty of your skin – it is an essential organ – into the hands of just anyone?
Sacramento's Skincare & Laser Center – a division of the Plastic Surgery Center – is not only stocked with state-of-the-art technology, but also fully staffed by Registered Nurses, Rachael Frazier, Julia and Brittany as well as by Estheticians who are overseen by trained plastic surgeons. So, you can relax knowing that you're receiving pharmaceutical strength skin care products and proven treatments that are then safely administered by experienced professionals.
The Skincare & Laser Center is committed to providing men and women in the Sacramento and Granite Bay areas with the privacy they deserve and the cosmetic medical procedures they desire – all at a price they can afford. Whether you're looking to reduce expression lines with BOTOX® Cosmetic & Dysport®, revitalize dull looking skin with DiamondTome™ Microdermabrasion, improve skin texture and reduce discoloration with an Obagi Blue Peel®, explore hair restoration options such as NeoGraft Automated Hair Transplantation or are simply looking for prescription strength Skin Care Products like SkinCeuticals or jane iredale™, the Skincare & Laser Center can help you both restore and maintain a more youthful appearance.
To you, it seems like med spas are popping up everywhere; at the Skincare & Laser Center, it seems like more and more men and women are coming in who have had bad experiences at these so-called "spas." Don't risk your skin or waste your time and money on promises. Demand results. To feel and look your best, look to the best – Sacramento's Skincare & Laser Center at the Plastic Surgery Center.
Both RNs and Estheticians are available for treatments in the Granite Bay office Monday – Friday. They provide IPL (photofacials), Pixel8-RF (Microneedling with Radiofrequency), vein therapy, skin tightening, BOTOX® Cosmetic & Dysport® , dermal fillers, and laser hair removal in Sacramento. An esthetician is also available on Thursdays in Granite Bay.
The Skincare & Laser Center
To find out more about how we can help you look and feel your best, why not schedule an appointment with our medical spa team right now? Also, if you'd like to learn more about subjects such as tummy tucks and breast augmentation in Sacramento, CA setup a consult with one of our Board Certified Plastic Surgeons.