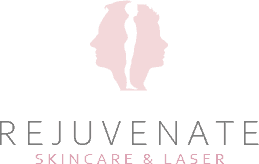 What is Permanent Makeup?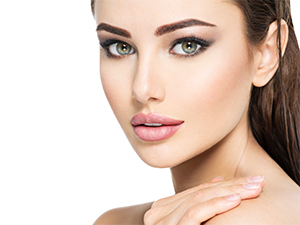 Discover a time saving, natural way to wear makeup! Whether you are looking to fill in sparse brows, enhance your natural lips, wake up with perfect eyeliner, or want to shorten your morning routine; our Permanent Makeup Artist will help create a Permanent Makeup look that is perfect for you.
Our Superior Approach to Permanent Makeup
Dena has two decades working as a licensed aesthetician, and more than 17 years as a Permanent Makeup Artist. Dena has received training from the most highly regarded professionals in her field and worked alongside one of the best educators.
Dena provides the highest level of professionalism and expertise to all of her clients. By offering a free consultation, she ensures that you are educated about the procedure and takes the time to create a plan based on your desired outcome, facial structure, and skin type. Not only does Dena guarantee satisfaction by providing an initial consultation, she also offers a 4 week touch up to ensure your results are exactly how you imagined.
The Plastic Surgery Center upholds the highest possible standards and consistently exceeds all health department requirements. We use only the top quality pigments, equipment and anesthetic to ensure our clients are safe and comfortable.
Getting Permanent Makeup is a big decision and you want to be sure you trust your technician. Come in and meet Dena and see if she can help you achieve your desired results.
Frequently Asked Questions
How long does the procedure take?
Each application is between 60 to 90 minutes. This includes time for us to draw the make up the way you like, numb the skin, and apply the cosmetic tattoo.
Is there down time?
Your new makeup will look dark for the first week while it is healing. You will apply healing agents for three days and then have a few days of flaking. You may experience some swelling, especially on the eyes and lips. No tanning beds, swimming, or sauna for two weeks and no strenuous exercise for three days.
Is it painful?
Dena uses high quality topical anesthetic and a unique numbing technique that makes the procedure very comfortable.
How long will it last?
On average, eyebrows and lips last 3-5 years with good care. Eyeliner can last 5-10 years because it does not see the effects of the sun and harsh skin care products.
What procedures are offered?
We offer permanent eyebrows, eyeliner, lip liner and lip color. We can also do scar camouflage.
What is the difference between Permanent Makeup and Microblading?
Both Permanent Makeup and Microblading have been around for many years. Microblading is a form of Permanent Makeup that utilizes the soft tap method. Soft tap method involves a hand tool (microblade) that cuts into the skin and deposits ink into the cuts. The ink only enters the dermis and is therefore a short term treatment, lasting 6 months to a year.
With Permanent Makeup, the technician uses a machine to implant the pigment under the skin into the epidermis. Due to entering the second layer of skin, results last longer. Permanent Makeup allows the technician to utilize many different techniques. You can achieve a soft powder, hair stroke, or a full, bold brow look. For eyeliner, you can opt for anything from a subtle lash enhancement to a thick liner look. Permanent Makeup techniques can also provide full lip color or enhance your lips with liner.