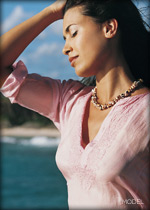 Many women wonder if breast lift surgery in Sacramento could improve the appearance and position of their breasts. Also known as mastopexy, breast lift has been a top cosmetic surgery procedure for many years.
Gravity, weight fluctuation and pregnancy can cause breasts to sag over time. Restoring a more youthful position to your breasts can help rejuvenate the look of your figure and even restore self-confidence.
If you're considering a breast lift, the surgeons at The Plastic Surgery Center can help. Call 916-929-1833 to schedule a consultation today.
Breast Lift / Mastopexy – What You Need To Know
As you age, your skin becomes less elastic, making it less likely to return to its normal shape after giving birth, breast-feeding or significant weight loss. Combined with time and the effects of gravity, the result can be drooping breasts (ptosis) that have lost their youthful shape. A breast lift can restore fuller, more natural and younger-looking breasts. Some women also take advantage of this opportunity to increase the size or shape of their breasts by adding breast augmentation with implants in Sacramento, CA. Our surgeons can help you to decide if implants will help you to achieve your desired result.
Who Is a Good Candidate for Breast Lift?
Women who are non-smokers, in good health and interested in raising their drooping breasts to a more youthful position are strong candidates for this elective procedure. Mastopexy is especially popular for women who have given birth, lost weight or started menopause, all of which are factors that can aggravate breast ptosis. During a consultation with one of our elite plastic surgeons, you can learn whether you are a good candidate for this procedure and set realistic expectations about what breast lift can achieve.
How Mastopexy Is Performed
Your 2- to 4-hour breast lift procedure is normally performed under intravenous sedation with local anesthetic. Stretched skin is removed and the nipples are repositioned higher. Several different techniques are available depending on the degree of lift you're looking for. Having a breast lift will leave scars, but these scars will be placed so they are easily concealed in a bra or swimsuit. Scars will lighten and become less noticeable over time.
Breast Lift Techniques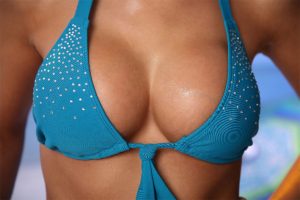 There are four main types of mastopexy techniques. Your surgeon can recommend an incision type based on your individual needs and will confer with you on this choice before performing the surgery. Incision styles include:
Lollipop Lift: Considered the standard approach, the lollipop incision resembles a lollipop in that it cuts around the areola and then has a line down to the breast crease. This incision is not recommended for women who are also having breast augmentation.
Donut Lift: Also known as the Benelli lift, this less-invasive approach involves repositioning the areola higher on the breast while also tightening the breast skin.
Anchor Lift: The anchor lift uses a lollipop incision with an additional horizontal incision placed along the breast crease. It is the best choice for correcting severe sagging.
Crescent Lift: Here, the incision is placed around the top half of the areola. While it results in the least amount of scarring, it is only suitable for addressing mild breast sagging.
What To Expect After Receiving Your Breast Lift
Immediately following your breast surgery, bandages will be placed on your breasts, and you will be fitted with a surgical bra (a compression garment that promotes healing). You will need to wear this bra for up to a month; your surgeon will provide you with information regarding bathing. Any initial discomfort following your procedure can be minimized with medication. Several weeks of swelling and bruising is to be expected, as is some temporary loss of feeling in your nipples.
Complementary Procedures
Breast lift is often performed in conjunction with breast augmentation surgery. Because breast lift is concerned with lifting the existing tissue rather than increasing the volume of the breasts, you may decide to use breast implants to further enhance your breasts. Ultimately, it comes down to a matter of personal taste. Other patients choose to pair breast lift with other lifting surgeries, especially tummy tuck, to deal with sagging skin on other areas of the body for tighter, toned contours.
Breast Lift Costs
The cost of breast lift depends on the severity of the breast drooping, the technique used to elevate the breast tissue and whether breast implants are incorporated into the mastopexy. Your surgeon can provide a complete cost breakdown after examining your breasts and learning your goals during a consultation. Since breast lift is a cosmetic procedure, it is not covered by most health insurance plans. If you would like to make payments toward the full cost of your surgery, the Plastic Surgery Center accepts financing options through CareCredit, a leading medical lender.
Breast Lift FAQ
Does breast lift change the size of my breasts?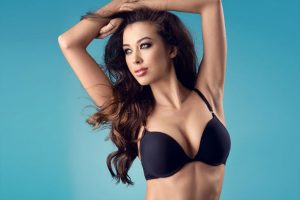 Breast lift focuses on elevating the breasts and counteracting sagging rather than augmentation. It is also a successful way to achieve symmetry and adjust the positioning of the nipples so that they point outward in a perky, youthful manner. If you would like your breasts to look bigger, ask your surgeon about breast augmentation.
What is breast ptosis?
Ptosis is the technical term for sagging. To determine the degree of ptosis, plastic surgeons examine where the nipple is in relation to the crease where the breast meets the chest. This allows your surgeon to quantify the amount of stretching and select the most effective breast lift technique.
With Grade 1 ptosis, the nipple and crease are at approximately the same position. Grade 2 cases feature a nipple that has fallen below the crease while still being higher than the breast gland at the fold. Grade 3 ptosis is the most severe, with the nipple falling to the lowest position on the breast.
Can breast lift be performed in conjunction with other procedures?
Yes, this is common. Breast lift is often a key part of mommy makeover, a group of procedures that may also include:
Liposuction, a procedure that is highly effective in shrinking specific areas of stubborn fat
Tummy tuck, a popular surgery to repair the abdominal wall and remove excess folds of skin
Breast augmentation with implants, which, as noted above, increases volume and sculpts a more appealing shape
This suite of surgeries targets the changes the body often undergoes as a result of one or more pregnancies. The goal is to restore an attractive, fit profile — while fortifying self-confidence.
Are the results permanent?
Breast lift is long-lasting, allowing you to maintain your new, revitalized profile for many years. It cannot be said to be permanent, because skin naturally stretches with age, and this will eventually recur. The good news is that because your skin has been tightened, reshaped and refined, this inevitable sagging happens more slowly. There's a long way to go before your breasts will begin to resemble their pre-surgical shape. Smaller breasts are especially resistant to future stretching. Breast lift's enduring benefits are at risk if you experience a new pregnancy or major swings in body weight. Either of these will again put significant stress on both skin and anatomical structures.
Which technique ensures the least amount of scarring?
Although incisions are a normal part of a breast lift procedure, the skill, precision and experience of your surgeon can help minimize scarring. The trusted surgeons of The Plastic Surgery Center believe in using the fewest number of incisions necessary, and the shortest length for each incision.
Breasts with less sagging will need less readjustment and fewer incisions. In these cases the "crescent incision" is advised. It leaves a thin scar near the top of the areola. Sometimes the areola needs adjustment as well, and a periareolar incision may be used. For greater degrees of droopiness, either a "lollipop" or "inverted-T" incision is the typical choice. Following the general shape of a lollipop, the first type of incision runs along the circumference of the areola, with a vertical incision straight from the areola to the base of the breast. The "inverted-T" is essentially a lollipop with an extra horizontal incision along the crease where the breast meets the chest. This additional incision is necessary in cases where breast sagging is substantial.
Can I breastfeed after mastopexy?
Almost all women who undergo breast lift maintain their ability to lactate, although a small percentage may find that they produce less milk. That said, the surgeons at the Plastic Surgery Center advise that you wait until after you have completed your family to schedule breast lift. The reason for this is that your breasts are likely to sag again after a pregnancy, thereby undoing the positive effects of breast lift.
Call 916-929-1833 now to learn more about medical spa services, facial rejuvenation and cosmetic surgery procedures for women, such as breast lift. The plastic surgeons at The Skincare & Laser Center and at The Plastic Surgery Center make enhancing the body, mind and spirit convenient with offices on Scripps Drive in Sacramento and in Granite Bay. Looking and feeling your best is easier than ever.
Be sure to reserve your spot at a Free Seminar hosted by The Plastic Surgery Center in Sacramento and get expert insight into such subjects as breast lift and tummy tuck surgery. Or, just request a consultation online and one of our patient coordinators will be in touch with you soon.