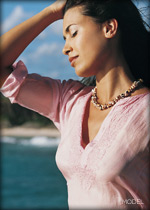 Many women wonder if breast lift surgery in Sacramento could improve the appearance and position of their breasts. Also known as mastopexy, breast lift has been a top cosmetic surgery procedure for many years.
Gravity, weight fluctuation and pregnancy can cause breasts to sag over time. Restoring a more youthful position to your breasts can help rejuvenate the look of your figure and even restore self-confidence.
If you're considering a breast lift, the surgeons at The Plastic Surgery Center can help. Call 916-929-1833 to schedule a consultation today.
Breast Lift / Mastopexy – What You Need To Know
As you age, your skin becomes less elastic, making it less likely to return to its normal shape after giving birth, breast-feeding or significant weight loss. Combined with time and the effects of gravity, the result can be drooping breasts (ptosis) that have lost their youthful shape. A breast list, also known as mastopexy, can return fuller, more natural and more youthful looking breasts. Many women also take advantage of this opportunity to increase the size or shape of their breasts by adding breast augmentation with implants in Sacramento, CA. Our surgeons can help you to decide if implants will help you to achieve your desired result.
How Mastopexy Is Performed
Your 2- to 4-hour breast lift procedure is normally performed under intravenous sedation with local anesthetic. Stretched skin is removed and the nipples are repositioned higher. Several different techniques are available depending on the degree of lift you're looking for. Having a breast lift will leave scars, but these scars will be placed so they are easily concealed in a bra or swimsuit. Scars will lighten and become less noticeable over time.
What To Expect After Receiving Your Breast Lift
Immediately following your breast surgery, bandages will be placed on your breasts, and you will be fitted with a surgical bra (a compression garment that promotes healing). You will need to wear this bra for up to a month; your surgeon will provide you with information regarding bathing. Any initial discomfort following your procedure can be minimized with medication. Several weeks of swelling and bruising is to be expected, as is some temporary loss of feeling in your nipples.
Call 916-929-1833 now to learn more about medical spa services, facial rejuvenation and cosmetic surgery procedures for women, such as breast lift. The plastic surgeons at The Skincare & Laser Center and at The Plastic Surgery Center make enhancing the body, mind and spirit convenient with offices on Scripps Drive in Sacramento and in Granite Bay. Looking and feeling your best is easier than ever.
Be sure to reserve your spot at a Free Seminar hosted by The Plastic Surgery Center in Sacramento and get expert insight into such subjects as breast lift and tummy tuck surgery. Or, just request a consultation online and one of our patient coordinators will be in touch with you soon.