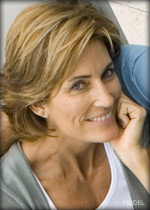 Thirty to forty years ago, cosmetic surgery was thought to be only for the elite – actors and actresses or the super wealthy. Now, around the world and here in Sacramento, those plastic surgery perceptions are completely outdated. These days, everyone is free to explore their options for cosmetic enhancement.
Whether you're considering taking care of a little "laugh line" or contemplating a "Mommy Makeover," The Plastic Surgery Center provides all the cosmetic services you need along with qualified staff to help you achieve your goals.
Discover your options for cosmetic plastic surgery in Sacramento when you request a consultation online or call us at 916-929-1833. One of our patient coordinators will be in touch with you soon to help guide you with your next steps. You can also learn more when you attend a Free Seminar hosted by The Plastic Surgery Center in Sacramento and get expert insight into such subjects as breast augmentation and tummy tucks.
Our conveniently-located Sacramento area cosmetic surgery offices offer procedures for:
We also offer minimally invasive procedures that can help you to achieve a more youthful appearance.
Find out more more about Sacramento, Folsom, and Granite Bay plastic surgery and medical spa services for men and women. The plastic surgeons at The Skincare & Laser Center and at The Plastic Surgery Center make enhancing the body, mind and spirit convenient with offices on Scripps Drive in Sacramento and in Granite Bay. Looking and feeling your best is easier than ever.
Having plastic surgery does not necessarily mean you are signing on for an extreme makeover. Our surgeons will listen to your concerns and give you options as to what treatment is best for you. Our Skincare & Laser Center offers an array of laser treatments, dermal fillers and facial treatments. Our on-site Surgery Center is staffed with a professional and experienced team of surgical technicians and registered nurses trained in critical care. Their caring demeanor and knowledge will make your experience a positive and pleasant one.
Can You Benefit from Plastic Surgery?
Do any of the following apply to you?
You're embarrassed by a lifelong cosmetic imperfection such as an oversized or crooked nose
You avoid wearing bathing suits and other revealing clothing because of an unflattering chest or flabby bulges of fat
You diet and exercise relentlessly but are still not seeing the trimmed and toned beach body you desire
You long for the days when your skin was firm, smooth and wrinkle-free
You invest in countless beauty products in hopes of eliminating unattractive blemishes
You're self-conscious about your appearance, even to the point that you withdraw from social, professional and romantic opportunities
While it's true that plastic surgery cannot solve all of life's problems, it can relieve feelings of self-consciousness or unhappiness you have in regards to one or more physical flaw. Imagine having the sculpted body, sexier chest or youthful face you have always wanted. By correcting a cosmetic feature that bothers you, your reservations about your appearance are lifted, giving you the confidence you need to live more freely and confidently.
The potentially life-changing benefits of plastic surgery are many. But don't take our word for it. We have thousands of patients who have been very satisfied with their results and have reported a boost in self-confidence and overall wellbeing. We encourage you to read through honest testimonials written by our former and current patients who recount their satisfaction with their results and the service and care provided by our team.
Whether you wish to correct a life-long cosmetic imperfection or desire a more youthful face, sculpted physique or glowing skin, let The Plastic Surgery Center help. With years of experience, our team of plastic surgeons can pinpoint your exact aesthetic needs and design a treatment plan that achieves the most desirable outcome.