What is the first thing you notice when you meet someone? Their face. Your face says a lot about you. It tells the world when you're happy, frustrated, angry, tired or sad. Your face is your window to the world. That is why so many people consider facial rejuvenation in Sacramento to maintain a fresh, positive appearance that reflects how they feel inside.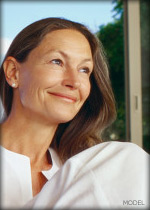 As we age, our faces begin to show the effects of ultraviolet rays, earth's gravity and life's daily stress. Loss of elasticity allows jowls to form, creases to appear between your eyebrows and your neck muscles to weaken and separate. You just don't seem to look like you anymore. Thankfully, The Plastic Surgery Center offers an amazing array of facial rejuvenation options in Sacramento to counter the forces of nature. Time-tested, state-of-the-art treatments such as a Facelift, Facial Implants and Nasal Surgery can actually reverse the signs of aging by replacing collagen, resurfacing the skin or correcting imperfections.
If you look in the mirror and find that your features are not what they used to be or aren't what you want them to be, then it's time to come in and talk to one of our plastic surgeons. Your doctor will listen to you and give you options on how best to treat your areas of concern.
According to the ASAPS (American Society for Aesthetic Plastic Surgery), over 11.7 million cosmetic procedures were performed in this country in 2007 alone. People are living longer, working longer and want to keep their youthful looks longer. While facial rejuvenation won't turn back the clock, it will make you look younger and healthier to the people you meet in Sacramento or wherever your life takes you.
If you're considering plastic surgery or non-surgical facial rejuvenation, come in and talk with one of our qualified plastic surgeons to see what options are available to you. It's time to put your best face forward.
Call 916-929-1833 now to learn more about medical spa services, facial rejuvenation and cosmetic surgery procedures for both men and women, such as liposuction. Sacramento plastic surgeons at The Skin Care Center and at The Plastic Surgery Center make enhancing the body, mind and spirit easy. With offices on Scripps Drive in Sacramento and in Granite Bay, looking and feeling your best is convenient as well.
Be sure to reserve your spot at a Free Seminar hosted by The Plastic Surgery Center in Sacramento and get expert insight into such subjects as breast augmentation and tummy tucks. Or, simply request a consultation and begin working with your own patient coordinator who will help you with questions, appointments and decisions.
Face Procedures: