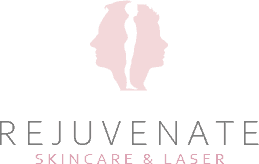 Have you started to notice that time is showing on your face? Is it mild or severe? Whether your problems are small or large, the Skincare and Laser Center offers a variety of options to help with the lines and wrinkles that make their way across our face as we age. The advantage of our practice is that we are multi-dimensional. We are able to offer services from non-invasive to surgical options when you are ready to do something on a more permanent basis. Our practice is unique and we want you to know that your outcome and safety are some of our primary concerns. We can help guide you through the vast world of dermal fillers and start a treatment plan to meet your individual needs. Costs are variable based on products, volume used and treatment area.
What are Dermal Fillers?
Dermal fillers are substances that are injected into mild to moderate lines, wrinkles, folds and hollowed areas of the face. Dermal fillers are made from different substances, but the most common types of dermal fillers on the market are made of a type of injectable sugar gel substance called Hyaluronic Acid. Hyaluronic Acid is a substance that is naturally occurring in your body. Thus, minimizing the risks of an allergic reaction or adverse skin sensitivity. Hyaluronic Acid products can last 6-24 months.
There are other types of dermal fillers on the market that act as a filler and a collagen stimulator simultaneously. These products are made of different types of substances that fill up space temporarily, while stimulating your own natural collagen production around the areas where the product was placed. These types of products last approximately 1-2 years.
What can I expect during and after a treatment with a filler?
Filler treatments can be performed during a 30-60-minute treatment session. During the procedure the skin is numbed with a topical anesthetic agent and the product(s) is injected with tiny needles or a cannula (a cannula is a device that fits onto the injection syringe allowing for the injector to place products in multiple areas with a single entry point. This device is used most of the time with our dermal filler injections, but may not always be appropriate). Your provider will discuss this with you prior to injections. Most dermal fillers on the market have lidocaine (a type of skin numbing agent) already mixed in the product during the manufacturing process. Pain control is an important part of a positive experience.
Immediately after the injection you can expect to see an immediate change in the treatment area. Most people have a significant reduction in the lines, wrinkles or hollowing immediately. Some products take longer to show and some require a series of injections. Your provider will help to determine what type of product is best suited for your areas of concern. Some people may experience bruising and swelling. Individuals with sensitive skin are more at risk for these types of side effects.
Types of Dermal Fillers
The Skincare and Laser Center provides a wide range of dermal fillers and injectable collagen stimulators including:
Sculpta® Aesthetic
Sculptra® Aesthetic (an injectable poly-L-lactic acid that is absorbed naturally by the body and its intended for restoration or correction of the signs of facial fat loss (lipoatrophy) used to correct shallow to deep facial wrinkles and folds. Sculptra® injections are gradual, a serious of injections spaced 6-8 weeks apart is suggested. Results will continue to respond over the next few months achieving a maximum effect at approximately 6 months.
Restylane®
Restylane®, is a clear gel formulation of Hyaluronic acid helping to visibly correct mid- to deep- facial wrinkles and folds such as the nasolabial folds. Restylane® Lyft and Restylane®, can also be injected in the lips.
Restylane® Silk
Restylane® Silk, Is a hyaluronic acid injectable for a subtle, smooth and natural looking indicated for lip augmentation and perioral wrinkles.
Restylane® Refyne
Restylane® Refyne is a hyaluronic filler for mid-to-deep injections to the nasolabial folds (parenthesis lines) provides flexibility and subtle support with results up to 12 months.
Restylane® Defyne
Restylane® Defyne is a hyaluronic filler for deep injections to the nasolabial folds providing more flexibility and more support with results up to 12 months.
To find out more about how we can help you look and feel your best, why not request an appointment with our medical spa team right now? Also, be sure to reserve your spot at a Free Seminar hosted by The Plastic Surgery Center in Sacramento if you'd like to learn more about subjects such as breast augmentation and tummy tucks.