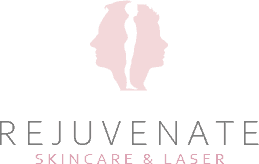 Maybe you've noticed it too – that kids just look older today. Those in marketing call it "getting older, younger." You might not like it, but the fact is, they can't stay young forever. The flip side of this is that adults are looking younger as well, in large part to dermal fillers like Sculptra, Restylane® and JUVÉDERM® Injectable Gel. Injectable treatments certainly aren't a fountain of youth, but in filling in the foundation that gives structure to your skin, the result is a more youthful looking appearance.
If you're considering a facial filler like Sculptra, Sacramento's Plastic Surgery Center can help. Call 916-569-0861 to schedule a consultation today.
Everything You Need To Know – And More – About Sculptra
Sculptra is a synthetic cosmetic filler approved by the Food & Drug Administration for injection beneath the skin for the restoration of the signs of lipoatrophy (fat loss) in the face. Biodegradable and compatible with your own body, the dermal filler has been used extensively outside of U.S. since 1999 to add volume to thinning cheeks, as well as to the areas around the eyes, nose and mouth. BOTOX® Cosmeticcan be combined with facial fillers to achieve even greater facial rejuvenation. Made of PLLA (poly-L-lactic acid), Sculptra does not require a skin test prior to treatment.
Your 15 to 30 minute procedure to diminish fine lines and furrows starts with an antiseptic cleansing of the area to be treated. Then, a small needle is used to inject a combination of Sculptra and sterilized water. As it's likely that you will feel a stinging sensation, a topical anesthetic might be applied. Finally, the area is massaged to ensure even distribution of the facial filler. There is no downtime, so you are free to return to your daily routine immediately, although you are advised to limit exposure to ultraviolet light until any potential swelling or redness subsides. Although you can wear makeup following your injectable treatment, you should delay application for a few hours. While facial rejuvenation in Sacramento with a cosmetic filler such as Sculptra is not instantaneous, its benefits can be seen for as long as 2 years!
Sculptra FAQs
Why Choose Sculptra Over Other Dermal Fillers?
Unlike hyaluronic acid fillers and similar injectables that focus on addressing the symptoms of aging (wrinkles and volume loss), Sculptra focuses on the cause of these facial changes. This injectable works on the framework of your cells and connective tissues to support collagen replacement. Sculptra contains poly-L-lactic acid (PLLA), a biodegradable substance that is non-toxic and has been used for sutures for decades. PLLA works with your body to revitalize the deeper skin tissues to restore a firm, youthful skin texture and volume.
While Sculptra doesn't provide an immediate outcome like other dermal fillers, it offers long-lasting, gradual and subtle results over time that help you improve your appearance discreetly.
What Facial Concerns Can Sculptra Treat?
Sculptra is effective in treating a number of issues in many areas of the face, such as volume loss in the temple and cheeks. The PLLA filler can address deep creases between the upper cheek and lower eyelid areas called tear troughs and reduces nasolabial folds around the nose and mouth and marionette lines between the lips and chin. Sculptra may address chin wrinkles and add volume to other face areas for a more youthful profile.
How Many Sculptra Treatments Do I Need?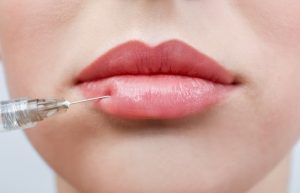 The number of Sculptra treatments necessary to reach your desired results will vary, depending on your cosmetic concerns and the severity of lines and wrinkles or volume loss. Typically, one to three monthly sessions can achieve your goals, but significant volume loss may require up to six treatments.
Each Sculptra session stimulates additional collagen growth for semi-permanent results.
When Will I See Results After Sculptra Treatment?
Sculptra works under the skin's surface to revamp your deep tissues for long-term improvements. The PLLA works with your body for visible results around four to six weeks after each treatment session.
Your results may last up to two years, and you can choose to have maintenance treatments around this time to keep your youthful glow and smooth complexion.
How Do I Start the Sculptra Treatment Process?
Your Sculptra treatment starts with a consultation at The Plastic Surgery Center in Sacramento, where one of our board-certified plastic surgeons will evaluate your cosmetic concerns and facial structure. They will recommend the best non-surgical treatment or plastic surgery options to reduce your signs of aging. Sculptra treatments take just 15 to 30 minutes to complete and may be performed after your initial consultation or at a secondary appointment.
Why Should a Board-Certified Plastic Surgeon Perform My Sculptra Treatment?
Injectables such as Sculptra, Juvéderm, Restylane and Botox are safe, effective and FDA-approved. However, who you choose to perform your Sculptra treatment will directly impact your results and safety. Facial injections require a detailed understanding of the facial anatomy, and these treatments are a blend of science and art. A board-certified plastic surgeon has the knowledge necessary to expertly administer injectable treatments and choose the precise placement and amount of product needed to deliver natural-looking, youthful results.
At The Plastic Surgery Center, our plastic surgeons have received additional training and continued medical education in cosmetic treatments and plastic surgery. Their experience and expertise make them the ideal medical professional to perform your Sculptra treatment.
Call 916-569-0861 now to learn more about medical spa services, facial rejuvenation and cosmetic surgery procedures for both men and women, such as Sculptra. Sacramento plastic surgeons at The Skincare & Laser Center and at The Plastic Surgery Center make enhancing the body, mind and spirit easy. With offices on Scripps Drive in Sacramento and in Granite Bay, looking and feeling your best with dermal fillers like Sculptra is convenient as well.
To find out more about how we can help you look and feel your best, why not request an appointment with our medical spa team right now? Also, be sure to reserve your spot at a Free Seminar hosted by The Plastic Surgery Center in Sacramento if you'd like to learn more about subjects such as breast augmentation and tummy tucks.