Reasons for Laser Skin Resurfacing Treatments
People in the rest of the country think you're lucky to live in California; you don't have to live with the seasons and the weather extremes that can wreak havoc on the skin. The fact is these people don't understand the weather here and they obviously don't know that wrinkles can occur over time for a variety of reasons – sun damage, smoking, dryness, humidity and facial expressions. In most cases, wrinkles occur on the forehead, around the eyes, between the eyebrows and around the lips due to a loss of elasticity as opposed to an excess of skin. And, wrinkles don't discriminate; they don't care where you reside.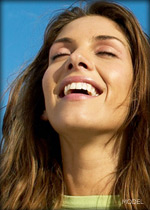 Those people who think you're lucky to live in California? They're right, you are lucky, especially if you live in Sacramento, because you have access to the finest cosmetic medical wrinkle treatments – laser skin resurfacing – and the most experienced plastic surgeons for administering the procedure in the country – the Plastic Surgery Center.
If you're considering a laser skin resurfacing treatment, Sacramento's Plastic Surgery Center can help. Call 916-929-1833 to schedule a consultation today.
Everything You Need to Know – And More – About Laser Treatments
In the past, a chemical peel was the procedure of choice for the treatment of wrinkles. Unfortunately, controlling the depth of the peel was challenging, sometimes resulting in less than satisfactory wrinkle removal. Today, laser resurfacing – also known as a laser peel – provides the Plastic Surgery Center in Sacramento much greater control, which allows for a more even result, with minimal discomfort. While Microdermabrasion or a chemical peel such as the Obagi Blue Peel® can in some cases still be the wrinkle treatment of choice, it's important to see a plastic surgeon in Sacramento who can perform each procedure – microdermabrasion, chemical or laser peel – so as to provide you with the most options and the greatest opportunity to achieve facial rejuvenation.
How Laser Resurfacing Treatments Reduces Wrinkles
A CO2 (carbon dioxide) laser reduces fine lines and wrinkles, as well as some scars and pigmentation problems, by vaporizing the superficial layer of skin, allowing new skin to replace it. The skin rejuvenating procedure can be conducted under either local or intravenous (IV) sedation, as well as with another plastic surgery procedure such as a face lift in Sacramento.
What To Expect After Your Laser Skin Resurfacing Treatment
Generally, after resurfacing, the area treated is covered. The healing process takes approximately 2 weeks. During this time, the area will be pinkish or reddish in tone, although this color can be easily camouflaged with professional skin care and makeup provided to you – along with training – at our on-site Skin Care Center medical spa. All patients are properly trained on taking care of their skin, so that the more youthful looking skin achieved with laser resurfacing can be kept healthy. Although most men and women show no side effects of their laser skin treatment after about 4 to 6 weeks, it can take 3 to 6 months depending upon both your skin type and the depth of the laser treatment.
Call 916-929-1833 now to learn more about medical spa services, facial rejuvenation and cosmetic surgery procedures for both men and women, such as a laser peel. Sacramento plastic surgeons at The Skin Care Center and at The Plastic Surgery Center make enhancing the body, mind and spirit easy. With offices on Scripps Drive in Sacramento and in Granite Bay, looking and feeling your best is convenient as well.
Be sure to reserve your spot at a Free Seminar hosted by The Plastic Surgery Center in Sacramento and get expert insight into such subjects as breast augmentation and tummy tucks. Or, you can request a consultation online today and one of our patient coordinators will soon be in touch with you.