The truth is, even when you give it your best shot, weight loss might not happen in all the right places, leaving stubborn fat resistant to diet and exercise. This is where our Sacramento liposuction procedure can help.
Why Choose Liposuction?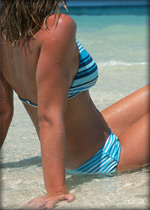 According to the American Society for Aesthetic Plastic Surgery (ASAPS), of the over 2 million surgical cosmetic medical procedures performed by plastic surgeons in the United States in 2007 alone, liposuction was number one. Liposuction – also known as suction-assisted lipectomy – is a body contouring procedure that permanently removes the localized fat that does not respond to a healthy lifestyle. With that said, it should not be considered a substitute for diet and exercise.
Do you still have unwanted bulges even when you're at your "skinny" weight? Many times it comes down to genetics. No matter how many miles you've put on the treadmill, no matter how many desserts you've skipped, you still cannot get rid of your problem areas.
But with liposuction, you can congratulate yourself knowing you've selected the most popular cosmetic procedure in the U.S. and one of the most requested right here in Sacramento – liposuction. This procedure can forever rid you of those hard-to-lose pockets of fat in your buttocks, thighs, abdomen, upper arms or back. Perhaps it's a little "double chin" that's bothering you. Whatever your concern is, our doctors can help.
If you're considering liposuction, call 916-929-1833 to schedule a consultation today.
Planning For Your Liposuction Procedure
Liposuction should not be mistaken for a weight-loss surgery. It is meant to reduce unwanted pockets of fat on the body that have been resistant to your diet and exercise efforts. The closer you are to your weight loss goal, the more effective liposuction tends to be at achieving attractive, trim contours. 
Ahead of your surgery, you will have a consultation with one of Sacramento's finest plastic surgeons. During this meeting, your surgeon provides a detailed explanation of what liposuction can realistically achieve for your unique body.
Your surgeon at The Plastic Surgery Center in Sacramento can determine if you're a good candidate. Other body sculpting procedures, such as a tummy tuck or body lift might be recommended as a better alternative to achieve your specific goals. Prior to any cosmetic surgery procedure, be sure to follow your plastic surgeon's instructions on taking medications and vitamins, eating, drinking and stopping smoking.
Areas Where Liposuction Is Effective
Liposuction is a versatile surgery that can successfully treat most areas of the body where fat accumulates. These includes
Abdomen
Hips
Thighs
Upper arms
Back
Chin
Neck
Ankles
Male breast tissue

 
How Fat Removal With Liposuction Is Performed
Depending on its complexity, the procedure lasts anywhere from 30 minutes to several hours. You may receive general anesthesia or sedation with local anesthesia. The plastic surgeon makes a small incision so that a hollow tube, called a cannula, can be inserted. The cannula is attached to a vacuum machine, which is then manipulated deep within the fatty layers under the skin to break up the fat and suction it out. Fluids are infiltrated into the tissue prior to liposuction to improve and enhance the fat removal.
Liposuction Recovery
The treated area will be bandaged with a snug elastic dressing to control swelling and bleeding; it also helps your skin to shrink to fit your new, more slender contour. You may be heavier initially due to the swelling after surgery. The suctioned areas will be swollen and bruised, and you might feel some burning. Sometimes, the suctioned area will feel "funny" or a little numb for a while. Medication will be given to lessen any pain or discomfort. You should avoid strenuous activity for at least two weeks. If you have any bleeding or severe pain, be sure to call your doctor.
Liposuction Results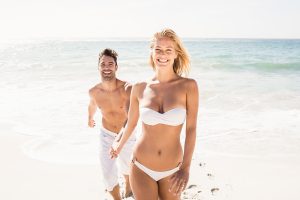 Although you are likely to notice a somewhat trimmer figure immediately after your surgery, you should be patient in judging your results until they are final. It can take several months for the swelling and bruising to fully subside and reveal your new contours. Results from liposuction are considered indefinite. Fat cell removal is permanent, so you can maintain your contoured physique for as long as you maintain a steady weight moving forward. 
Liposuction Costs
The cost of liposuction varies from patient to patient, with the most important factors being the type of liposuction performed, the specific area(s) being treated and the total number of areas receiving contouring. During a consultation, your surgeon can devise a surgical plan that includes a thorough cost breakdown so you know what to expect. Since liposuction is an elective, cosmetic procedure, it is not covered by most health insurance plans. The Plastic Surgery Center does offer financing options if you would like to make payments toward the total cost of liposuction.
Liposuction FAQs
What types of fat can liposuction effectively target?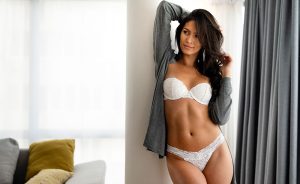 Liposuction is ideal for localized areas of fat that never seem to shrink and seem immune to traditional lifestyle approaches. For example, a person may exercise regularly and lose weight through a balanced diet and still retain excess fat in the hips or thighs.
In addition to the hips and thighs, patients commonly seek reductions in the abdomen, buttocks, arms, neck or back. Men may also choose liposuction as a way to treat gynecomastia, a condition characterized by an increased volume of fat in the chest area. Liposuction is sometimes used to treat jowls and cheeks, although The Plastic Surgery Center team may recommend alternative procedures for facial areas.
Some types of fat cannot be removed by liposuction. In many obese individuals, the abdominal fat that produces the unwanted overhanging belly profile surrounds internal organs. Because it is located below the muscle, it is not safe to remove this type of fat.
Does liposuction treat cellulite or stretch marks?
Liposuction is not a treatment for improving the appearance of skin. The elasticity of a patient's skin is a key factor in how the skin will look after the procedure. If skin is elastic and muscle tone is good, the skin will conform well to the new body shape. With skin that has been stretched and is less elastic, folds of skin may be apparent after removal of fat.
Cellulite and stretch marks are also not likely to improve significantly, although there may be a slight smoothing of the area, depending on the firmness of your skin. A patient with realistic expectations will be pleased by the way the procedure can sculpt the body, restoring the attractive proportions of a fit and balanced profile.
Will the fat return?
If you change the lifestyle behavior that led to obesity, you will not need to worry about those pockets of fat returning. The cells that were removed during liposuction are gone and will never grow back. But if your weight begins to rise again, adjoining fat cells will expand to store the excess caloric intake. Regular exercise and eating nutritious foods in limited quantities are the best ways to preserve your new shape.
Are there less-invasive options?
When it comes to removing stubborn pockets of fat, CoolSculpting is one highly effective alternative. This technique involves freezing cells in the flabby "pinchable" areas of body fat. These crystallized cells are then absorbed by the body over a period of weeks or months. The gradual reduction of fat in targeted areas allows your skin to progressively shrink to cover your new profile.
How much weight can liposuction help me lose?
Our surgeons must stress that liposuction is not intended for weight loss. To lose weight, you should try diet and exercise, or perhaps bariatric surgery. Liposuction is a body contouring procedure that works best on patients who are within 10 pounds of their goal weight. You will see better results if you lose weight with a healthy lifestyle and then use liposuction to help improve the appearance of your trimmed down physique. 
How is tumescent liposuction different from traditional liposuction?
Compared to traditional liposuction, tumescent liposuction utilizes smaller incisions, milder anesthesia and a saline solution that helps to break up the fat tissue. In combination, these factors provide an easier recovery, fewer complication risks and highly effective body contouring. These days, our surgeons often recommend tumescent liposuction as the best approach for many of our patients. 
Will I have loose skin after liposuction?
The way your skin looks after liposuction depends on its current condition. Patients with younger, elastic-like skin should see their skin contract to fit the new contours achieved with liposuction. Those whose skin is not as supple may see their skin sag, unfortunately. 
Your surgeon can discuss what you can expect to see after liposuction, as well as additional treatments you may be interested in such as laser skin tightening procedures or a "lift" surgery like tummy tuck, thigh lift or arm lift that removes excess skin to rejuvenate a section of the body.   
Call 916-929-1833 now to learn more about medical spa services, facial rejuvenation and cosmetic surgery procedures for both men and women, such as liposuction. Sacramento plastic surgeons at The Skin Care Center and at The Plastic Surgery Center make enhancing the body, mind and spirit easy. With offices on Scripps Drive in Sacramento and in Granite Bay, looking and feeling your best with liposuction is convenient as well.
Be sure to reserve your spot at a Free Seminar hosted by The Plastic Surgery Center and get expert insight into such subjects as tummy tucks and breast implants in Sacramento. Or, simply request your consultation today and begin working with one of our patient coordinators.