The truth is, even when you give it your best shot, weight loss might not happen in all the right places, leaving stubborn fat resistant to diet and exercise. This is where our Sacramento liposuction procedure can help.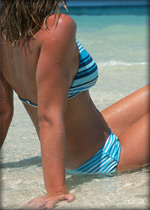 Do you still have unwanted bulges even when you're at your "skinny" weight? Many times it comes down to genetics. No matter how many miles you've put on the treadmill, no matter how many desserts you've skipped, you still cannot get rid of your problem areas.
But with liposuction, you can congratulate yourself knowing you've selected the most popular cosmetic procedure in the U.S. and one of the most requested right here in Sacramento – liposuction. This procedure can forever rid you of those hard-to-lose pockets of fat in your buttocks, thighs, abdomen, upper arms or back. Perhaps it's a little "double chin" that's bothering you. Whatever your concern is, our doctors can help.
If you're considering liposuction, call 916-929-1833 to schedule a consultation today.
Everything You Need to Know – And More – About Liposuction
According to the American Society for Aesthetic Plastic Surgery (ASAPS), of the over 2 million surgical cosmetic medical procedures performed by plastic surgeons in the United States in 2007 alone, liposuction was number one. Liposuction – also known as suction-assisted lipectomy – is a body contouring procedure that permanently removes the localized fat that does not respond to a healthy lifestyle. With that said, it should not be considered a substitute for diet and exercise.
Planning For Your Liposuction Procedure
Your surgeon at The Plastic Surgery Center in Sacramento can determine if you're a good candidate. Other body sculpting procedures, such as a tummy tuck or body lift might be recommended as a better alternative to achieve your specific goals. Prior to any cosmetic surgery procedure, be sure to follow your plastic surgeon's instructions on taking medications and vitamins, eating, drinking and stopping smoking.
How Fat Removal With Liposuction Is Performed
Depending on its complexity, the procedure lasts anywhere from 30 minutes to several hours. You may receive general anesthesia or sedation with local anesthesia. The plastic surgeon makes a small incision so that a hollow tube, called a cannula, can be inserted. The cannula is attached to a vacuum machine, which is then manipulated deep within the fatty layers under the skin to break up the fat and suction it out. Fluids are infiltrated into the tissue prior to liposuction to improve and enhance the fat removal.
What To Expect After Your Liposuction Procedure To Remove Unwanted Fat
The treated area will be bandaged with a snug elastic dressing to control swelling and bleeding; it also helps your skin to shrink to fit your new, more slender contour. You may be heavier initially due to the swelling after surgery. The suctioned areas will be swollen and bruised, and you might feel some burning. Sometimes, the suctioned area will feel "funny" or a little numb for a while. Medication will be given to lessen any pain or discomfort. You should avoid strenuous activity for at least two weeks. If you have any bleeding or severe pain, be sure to call your doctor.
Call 916-929-1833 now to learn more about medical spa services, facial rejuvenation and cosmetic surgery procedures for both men and women, such as liposuction. Sacramento plastic surgeons at The Skin Care Center and at The Plastic Surgery Center make enhancing the body, mind and spirit easy. With offices on Scripps Drive in Sacramento and in Granite Bay, looking and feeling your best with liposuction is convenient as well.
Be sure to reserve your spot at a Free Seminar hosted by The Plastic Surgery Center and get expert insight into such subjects as tummy tucks and breast implants in Sacramento. Or, simply request your consultation today and begin working with one of our patient coordinators.