The signs of aging begin subtly — a new laugh line, looseness of the cheeks and neck. But eventually you may feel like you just don't look like yourself anymore (even though it may not seem that way to anyone else). We can't stop the aging process. However, in most patients, we can turn back the hands of time, helping them look about 10 years younger with a facelift in Sacramento.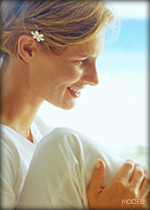 Do you want to freshen up your look? Maybe it's time to visit our practice in Sacramento. Facelift surgery can help. Call 916-929-1833 or request a consultation online today.
Having a face lift in Sacramento doesn't necessarily mean major downtime or major expense. Today's facelifts are much less apparent to others and much more natural-looking. New techniques enable our surgeons to give the look you want while hiding scars in the most inconspicuous places.
Everything You Need To Know About a Facelift
As you age, your face begins to show the effects of gravity, sun exposure, facial expressions and the stresses of daily life. A facelift – also known as a rhytidectomy – can improve the most visible signs of aging by removing excess skin, tightening underlying muscles and suctioning extra fat from the face and neck.
How a Facelift Is Performed
A facelift takes several hours to complete, especially if combined with another procedure such as a brow lift or eyelid surgery. Incisions are made, muscles tightened and excess skin removed. Additionally, depending upon improvements you wish to make to the contour of your face and neck, liposuction may be performed. Stitches are used to close the incisions and your head is bandaged. Our doctors will try to hide the scars within your hairline and in and around your ears, making them difficult to visualize. Prior to any cosmetic surgery procedure, be sure to follow your plastic surgeon's instructions on taking medications and vitamins, eating, drinking and stopping smoking.
What To Expect After Your Rhytidectomy
Most patients feel very little discomfort following their facelift. If you experience pain, medication will be provided. To keep swelling to a minimum, you should keep your head elevated for several days. After the bandages are removed, your face might appear pale, bruised and puffy. Any distortion of features or stiffness should diminish after just a few weeks.
During your initial recovery time, you are instructed to avoid strenuous activity, including sexual intimacy and heavy work around the house. Also, you should abstain from alcohol, steam baths and saunas, as well as keep your sun exposure to a minimum during the first few months. Finally, be sure to get plenty of rest. Most men and women are able to return to work 10 to 14 days following their facelift.
Facelift FAQs
How can I ensure a natural-looking result?
The first step toward achieving an outcome that matches your expectations is to choose a surgeon who will work to understand your needs and will never pressure you into trying an unnecessary procedure. Your surgeon's experience is also key to ensuring a successful facelift. A highly skilled surgeon knows the importance of stretching both skin and muscle with a precise, coordinated and conservative surgical technique.
The ideal plastic surgeon will be a gifted artist as well. So much of the final result will depend on the surgeon's eye for balance and beauty. That involves considering the patient's entire facial profile. Each area of the face contributes to an individual's distinctive look. Treating one area only can upset the aesthetic balance of the face, making a person look unnatural and even unrecognizable.
What are the advantages of combining facelift with neck lift?
After facelift, the loose, wrinkled skin of the neck may present a noticeable contrast with your rejuvenated facial appearance. If you were born with skin that lacks flexibility and resilience, your neck skin may lose integrity and begin to sag. By removing fat, excising skin where appropriate and tightening neck muscles, a neck lift procedure can ensure your neck will enhance your overall look, rather than detract from it.
Do men get facelifts?
Although women make up the largest share of facelift patients, men are increasingly turning to this surgical option as a way to restore a youthful, vital look. The Plastic Surgery Center team is skilled in tailoring facelift to the preferences and unique facial anatomy of men. Key considerations are placement of incisions and taking care not to detract from the natural masculine lines of the face. Men typically prefer shorter hair styles, so hiding the scars of facelift requires both artistry and surgical precision. Men are also more likely to fear the prospect of a facelift that looks "done" or unnatural, and therefore prefer less change in facial contours.
What are the phases of recovery?
As the anesthesia wears off in the hours after your procedure, you will feel tightness and tenderness near your incisions. The area will be covered with a dressing that will also hold in place tubes to drain excess blood and reduce swelling.
Swelling builds during the first three to four days after surgery. It is accompanied by bruising and some pain, which can be managed with medication prescribed by your surgeon. Swelling and bruising won't entirely disappear for one to four months. During this phase you may feel some minor numbness and tightness of the skin, but these side effects will not last long. Pain should never be severe; in fact, you will probably only need pain medication for a few days.
Your face will continue to heal for up to a year. You will notice an immediate change from your facelift, but the final result won't fully emerge for many months. Help the healing process along by eating healthfully, drinking plenty of water and avoiding high-sodium foods that can aggravate swelling. If your procedure included incisions in the mouth, you will need to follow the special diet your doctor outlines.
Call 916-929-1833 now to learn more about medical spa services, facial rejuvenation and cosmetic surgery procedures for both men and women, such as a facelift. Sacramento plastic surgeons at The Skin Care Center and at The Plastic Surgery Center make enhancing the body, mind and spirit easy. With offices on Scripps Drive in Sacramento and in Granite Bay, looking and feeling your best is convenient as well.
Be sure to reserve your spot at a Free Seminar hosted by The Plastic Surgery Center in Sacramento and Granite Bay and get expert insight into such subjects as breast augmentation and tummy tucks. Or, instead, you can simply request a consultation online and start working with your own patient coordinator today.