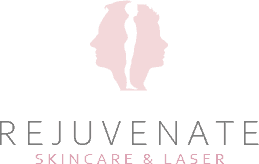 Your skin is not only your body's largest organ, but also one for which you have an unobstructed, front-row seat to view the effects – good or bad – of everything from the environment to time to lifestyle upon it. Sometimes, the change is slow and almost imperceptible; other times, change seems to come out of nowhere, almost overnight. Unfortunately, you're not the only one who sees this change, as your co-workers, family and friends are also witnessing it.
The fact is, when it comes to taking care of your skin, you're the first line of defense against the harmful effects of the sun and of the wind. Don't worry, you have a powerful ally right here in Sacramento – The Skincare & Laser Center. They have a wide selection of powerful, pharmaceutical strength skin care and makeup products that can promote healthy skin and prevent the signs of aging.
Learn More About Our Skin Care & Makeup Products
The Skincare & Laser Center offers a wide variety of medical grade skin care products to suit every type of skin and budget. Book a free consultation with one of our trained estheticians for a full skin evaluation and product recommendation.
Obagi
Obagi Medical is the #1 physician-dispensed skin care system that will completely transform your skin's appearance by reducing dark spots and revealing younger, healthier-looking skin. Obagi is ideal if you have age spots, rough skin, sallowness and discoloration.
SkinMedica
SkinMedica uses natural healing properties to enhance the look and feel of your skin. With massive scientific research and proven clinically tested ingredients, SkinMedica gives you the ultimate visible results with growth factors, retinols and antioxidants.
Image Skincare
Image Skincare is an evidence-based clinical skincare company, providing a wide range of professional skin care products. Image Skincare consistently produces the latest anti-aging, balancing, hydrating, and illuminating technologies at a price to fit every budget.
Nectifirm
Revision Skincare's Nectifirm product continues to be the best-selling neck cream in today's competitive skin care market. This amazing cream contains plant extracts, antioxidants and unique biotechnological blends that work cohesively to create a smoother, younger-looking neck.
Teamine Eye Complex
We also offer Teamine Eye Complex, another product from Revision. Teamine is formulated to effectively address the appearance of dark under-eye circles while smoothing fine lines and wrinkles.
ZO Obagi by Dr. Zein Obagi
Bring your skin back to its most healthy, balanced, hydrated and clear complexion. ZO Skin Health offers a comprehensive skin care program for a variety of skin types including acne, anti-aging and melasma.
Latisse®
Latisse® is an FDA-approved treatment to grow eyelashes for people with inadequate or not enough lashes. Watch your lashes grow longer, fuller and darker with daily use of Latisse®.
When Will I See Results with Latisse®?
Patients will typically begin to see results in length first, then gradually the thickness and darkness of the lashes will also improve. Full results are seen between 8 and 16 weeks after treatment.
Jane Iredale Mineral Makeup
Jane Iredale Mineral Makeup uses the highest quality minerals available. Their full line of hypoallergenic, cruelty-free skin care makeup is truly nourishing for your skin. Book a free color match consultation with one of our trained estheticians to find which mineral shade and type is best for you.
Ageless
Ageless utilizes AHA blends, nutripeptides, retinol, lightening agents and anti-oxidants to produce younger looking skin. Skin that looks older, photo-damaged, pigmented, dull or tired will be rejuvenated with the use of these innovative anti-aging products. These effective regimen helps to treat and prevent fine lines, wrinkles and other signs of aging due to environmental exposures
VITAL C
The VITAL C product line offers skin care with antioxidants that are ideal for dry/dehydrated, rosacea-prone and sensitive skin due to harsh environmental stressors. A rich blend of natural botanicals creates a soothing and healthy way to improve skin. A product line high in anti-oxidants for ultimate protection and nutrition.
ORMEDIC
ORMEDIC®, IMAGE Skincare's revolutionary product line, is a synthesis of the purest organic ingredients combined with medical effectiveness to achieve clinically-proven results. The philosophy of ORMEDIC® is to balance the skin's health with certified organic ingredients, highly potent antioxidants and essential botanicals, without the use of chemicals, acids or parabens. Formulated for all skin types to balance, restore and deliver health — the natural way.
THE MAX
THE MAX is IMAGE Skincare's latest advancement in anti-aging. This exclusive line supports skin's natural defense mechanisms and repairs cellular damage. It delivers unsurpassed preventative measures against the effects of aging with a unique blend of plant-derived stem cell technology and nutripeptides to help plump your skin.
The MAX™ employs IMAGE's three-phase CPNTM system of Correction, Prevention and Nutrition. Specially formulated pure, active ingredients provide protection at the cellular level against nutritional imbalance, oxidative stress and UV damage.
EltaMD Sunscreen
EltaMD Sunscreens help prevent sunburn and decrease the risk of skin cancer and early skin aging caused by the sun, when used with other sun protection measures. EltaMD sunscreens are formulated with transparent zinc oxide and are noncomedogenic, sensitivity-free, fragrance-free and paraben-free. All EltaMD sunscreens are recommended by The Skin Cancer Foundation as effective broad-spectrum sunscreens.
You have the power to take skin care into your own hands, and Sacramento's Skincare & Laser Center has the people and the products to help.
Call 916-569-0861 now to learn more about medical spa services, or 916-929-1833 for facial rejuvenation and cosmetic surgery procedures for both men and women, such as professional strength skin care products. Sacramento plastic surgeons at The Skincare & Laser Center and at The Plastic Surgery Center make enhancing the body, mind and spirit easy. With offices on Scripps Drive in Sacramento and in Granite Bay, looking and feeling your best with professional strength skin care products is convenient as well.
To find out more about how we can help you look and feel your best, why not request an appointment with our medical spa team right now? Also, be sure to reserve your spot at a Free Seminar hosted by The Plastic Surgery Center in Sacramento if you'd like to learn more about subjects such as breast augmentation and tummy tucks.