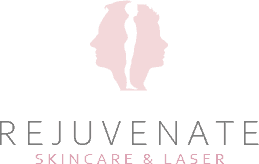 History of Neuromodulators:
Neuromodulators have been studied and used medically since the 1980s. They are derived from a form of Botulinum toxin and injected into areas of the face and body to obtain the desired result. Botox cosmetic was the first neuromodulator to be FDA approved to soften facial wrinkles. The Skincare and Laser Center uses the 2 most common neuromodulators: Botox Cosmetic and Dysport. Our philosophy is to have products that offer safe and effective results.
How Do Neuromodulators Work?
These products are injected with a tiny needle in small doses. The products block the action between the muscle and nerve for a short period of time when used for facial expression lines. Results may show as soon as 48 hours, but can take 7-14 days to be at full effect. Botox Cosmetic and Dysport last an average of 3-4 months, but some individuals report results lasting 6 months or more. Botox and Dysport injection are short procedures that can even be performed during a quick lunch hour.
We also offer Botox for excessive underarm sweating. This treatment takes approximately 30 minutes and can be life-changing for individuals who suffer from this condition. Botox treatments for underarm sweating typically last 6-12 months and cost $1000.
Costs of Injections for Wrinkles
These products are prescription injections. The dosages may be variable from person to person depending on the area(s) treated, the amount of muscle movement in the treatment area, age and other factors. The average treatment cost for the forehead can range from $250-$500. Our office participates in the Allergan Brilliant Distinctions program and the Galderma Aspire Rewards program. These programs reward you for using their products. You can receive additional discounts or rebates during promotional periods by being a member of these programs.
Everything You Need To Know – And More – About BOTOX and Dysport
In 2002, BOTOX Cosmetic received approval from the United States Food & Drug Administration (FDA) for the temporary treatment of moderate to severe frown lines between the brows in men and women between the ages of 18 and 65. Since then, it has been safely used in millions of procedures to effectively reduce crow's feet and vertical and horizontal folds on the forehead. In the process, it became the No. 1 plastic surgeon-administered cosmetic medical procedure in the U.S. And, for good reason – because it works!