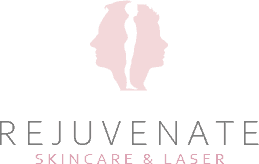 Everyday, you learn something about yourself and about living, and over time, you gain the knowledge that's referred to as, "wisdom." Unfortunately, these life lessons eventually start to show, especially on the face, revealing not only the wisdom of your years, but also your age. Getting older is a fact of life, but thanks to dermal fillers like Restylane, looking it doesn't have to be. Now, that's something worth learning more about.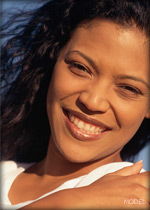 If you're considering Restylane, Sacramento's Plastic Surgery Center can help. Call 916-569-0861 to schedule a consultation today.
Everything You Need To Know – And More – About Restylane
Over time, the underlying structure of fat and muscle that supports your skin begins to breakdown. While this is occurring, the size of your skin remains constant. Eventually, the plumpness most people associate with youthfulness becomes sunken looking, unable to capture the light that makes the young look… young. Not only can injectable treatments like Restylane restore this facial volume, but they can also enhance facial features such as the lips and cheeks. What's more, researchers at the University of Michigan Medical School recently discovered that besides filling in wrinkles around the lips, cheeks and on the forehead, Restylane also stimulates the growth of new collagen while possibly also preventing its breakdown.
The procedure involves a fine needle, which is used to inject the biodegradable dermal filler under your skin to treat wrinkles, scars, furrows and folds. Restylane is a natural facial filler made from non-animal stabilized hyalauronic acid, so no allergy testing is necessary. The entire procedure can be completed over lunch. Although dermal fillers are not permanent, you can expect to see results that last for as long as 6 months.
Since 1996, Restylane has been the cosmetic filler of choice in over 3 million injectable treatments, across over 70 countries. And, Sacramento registered nurses at the Skincare & Laser Center have been trained to specifically work with the dermal filler. Additionally, the Center participates in the Restylane Rewards Program, which gives men and women in Sacramento and Granite Bay the opportunity to receive rewards up to $375.00 when they maintain regularly scheduled injectable treatments.
Call 916-569-0861 now to learn more about medical spa services, or 916-929-1833 for facial rejuvenation and cosmetic surgery procedures for both men and women, such as facial fillers. Sacramento plastic surgeons at The Skincare & Laser Center and at The Plastic Surgery Center make enhancing the body, mind and spirit easy. With offices on Scripps Drive in Sacramento and in Granite Bay, looking and feeling your best with an injectable filler like Restylane is convenient as well.
To find out more about how we can help you look and feel your best, why not request an appointment with our medical spa team right now? Also, be sure to reserve your spot at a Free Seminar hosted by The Plastic Surgery Center in Sacramento if you'd like to learn more about subjects such as breast augmentation and tummy tucks.