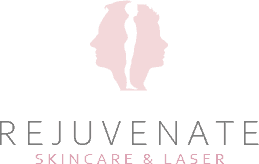 If you are interested in improving your complexion and reinvigorating your appearance, visit The Skincare and Laser Center. We offer several skin resurfacing treatments to provide you with smoother skin. Our team is knowledgeable in the latest technological advances and techniques for the safest and most successful results.
Learn more about the available non-surgical skin resurfacing treatments available at our Sacramento practice.
Facials
Custom facials are available for patients who are looking for a relaxing facial treatment with a professional skin analysis that allows us to select the products that best suit the demands of each patient's skin.
Among our most popular and effective facials is the HydraFacial, a skin resurfacing treatment that thoroughly cares for your skin by providing cleansing, exfoliation, extractions and hydration. The patented Vortex-Fusion delivery system offers a one-of-a-kind treatment that can completely transform your skin's overall health. The HydraFacial is a minimally invasive, non-surgical procedure that delivers almost instantaneous results with no discomfort or downtime. Additional enhancements make it customizable for all skin types and skin concerns.
Image Oxygen Lift Facial releases fresh, healthy skin with a process that is both gentle and invigorating. Using oxygen, plant-derived stem cells, peptides and specially concentrated enzymatic botanicals, the O2 Lift Facial delivers a premium spa experience with immediate results. This anti-aging treatment produces gorgeous, luminous skin that feels as healthy and hydrated as it looks. This is a great gift to purchase for someone special or as a treat for yourself.
AcuPulse Fractional CO2 Laser
Fractional skin resurfacing is a revolutionary delivery system that increases the possibilities for busy people who want healthy, younger-looking skin with minimal discomfort and downtime. As the name suggests, fractional laser treatments treat only a fraction of the skin at a time, leaving bridges of untouched skin that aid in the healing process and reduce recovery times thus enabling you to return to normal activities quicker than traditional CO 2 treatments.
The AcuScan 120 Fractional Wrinkle Reduction system treats the deep layers of your skin to promote new collagen growth and improve your skin tone. The end result is a dramatic improvement in wrinkles, fine lines, and skin tone and texture that will continue to improve for six months following treatment.
Palomar Lux 1540 Fractional Laser
The Palomar Lux 1540 Fractional Laser is a non-ablative approach to skin resurfacing. It sends microbeams of light into the dermis to create columns of healthy new tissue, which results in a fresher, more youthful skin tone and texture.
Some people experience redness, warmth, swelling, or tightness in the treated area. The skin may have a pinkish tone for five to seven days. Generally, you can receive a skin treatment in Sacramento and return to work or other activities without any recovery time.
A series of treatments at three- to six-week intervals are required to achieve the desired results. Most people see a positive difference in skin tone and texture within a few days.
Laser Skin Resurfacing FAQs
How long does treatment last?
Most facial peels take less than 30 minutes to complete while fractional laser treatments can take up to an hour. Exactly how long your treatment will take to perform will depend on the size and number of treatment areas.
Is it painful?
Thanks to the application of a topical numbing agent, skin resurfacing is not painful.
What should I expect after treatment?
There is very little downtime with most skin resurfacing treatments. However, sun protection is essential and you must wear sunscreen with an SPF of 30 or higher and avoid exposing the treatment area to direct sunlight for at least three months after treatment. Some redness, swelling and discomfort are normal but should subside over time.
What are the benefits of skin resurfacing?
Skin resurfacing offers several benefits, including:
Minimally invasive
No incisions or anesthesia
Fewer complications and risks than surgical cosmetic procedures
Little to no downtime
How do I maintain my results?
Good skin care and healthy lifestyle habits can help keep your skin looking young, fresh and healthy after your initial treatment. Repeat treatments are also recommended to prolong your results.
How much does treatment cost?
The exact cost of your treatment will depend on several factors, including the type of treatment (i.e., whether it is a facial peel or fractional laser treatment), the number of sessions needed and the treatment size. Our team can provide you with a specific cost estimate after meeting with you and evaluating your aesthetic needs and goals.
To find out more about how we can help you look and feel your best, request an appointment with our medical spa team right now. Be sure to reserve your spot at a free seminar hosted by The Plastic Surgery Center in Sacramento if you'd like to learn more about the many cosmetic procedures we offer, including breast augmentation and tummy tuck.