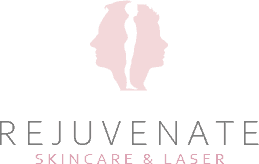 Are you a Sacramento or Granite Bay resident that is beginning to experience the signs of aging? If you want to rejuvenate your appearance without a facelift or other surgical procedure, visit the Skincare and Laser Center today. Our talented doctors will ensure that you are not just another face in the crowd. We understand one skin care procedure does not treat everyone and that you deserve a personalized approach.
Learn More about Our Non-Invasive Skin Treatment
There are a number of options for non-invasive skin treatment involving both ablative and non-ablative lasers.
Lumenis Aluma™
The Lumenis' Aluma™ skin renewal system is a revolutionary method for reversing the signs of aging. Using a technology known as FACES™ (Functional Aspiration Controlled Electrothermal Stimulation), vacuum and bipolar radiofrequency (RF) energy combine to superficially heat the underlying layers of the skin. While it sounds technical – and is – the result is easy to understand: new collagen production, smoother skin and a more youthful appearance.
What to Expect After Treatment
The skin treatment is safe and comfortable, taking only 30 to 45 minutes. It is virtually painless, requires no anesthesia, and allows you to return to your normal activities immediately. Although you will see the first signs of tightening over the next 1 to 6 months, your skin will continue to improve for several months as new collagen is generated. For best results, a series of skin care treatments is recommended.
ResurFX™ Laser by Lumenis
The ResurFX™ module M22 is the only true fractional non-ablative technology with CoolScan™. ResurFX™ needs only one pass to be effective unlike other skin resurfacing techniques. ResurFX™ uses a 1565 nm fiber laser and a very advanced scanner, which enables patients to choose from more than 600 combinations of shape, size and density for optimal treatment.
Who is a Candidate for this Treatment?
The ResurFX™ laser treatments are done in simultaneous treatment sessions spaced out every 6-8 weeks depending on the patient's skin color and condition among other factors. Pricing will vary depending on the patient's needs and area of treatment. Laser packages are discounted to provide patients with better pricing options when opting for multiple treatments.
What to Expect After Treatment
Patients can expect a wide range of side effects depending on skin sensitivity, laser settings used, and adherence to post-treatment recommendations from their doctor. Side effects often include mild redness, swelling, and rough skin texture. Approximately seven days after treatment, patients will most likely notice smaller pores, an evener skin tone, and a glow to the skin. Collagen formation will begin approximately 4-6 weeks after each treatment and results should be in full effect after 6-12 months.
Palomar Lux 1450 Fractional Laser
The Palomar Lux 1450 Fractional Laser is a non-ablative approach to skin resurfacing. The Palomar LuxIR Fractional technology delivers infrared light deep into the dermis to create columns of healthy new tissue, which stimulates quicker collagen remodeling and results in a fresher, more youthful skin tone and texture. This method is much safer and more effective than the bulk heating approach of many other systems.
Occasionally, patients will experience redness, warmth, swelling, or tightness in the treated area. The patient's skin may also take on a pinkish tone for 5-7 days. Generally, you can receive skin treatment in Sacramento and return to work or other activities without any recovery time.
A series of treatments at 3-6-week intervals are required to achieve the desired result of smoother, tighter skin in the face, neck, arms, abdomen, and other areas. Most patients see a positive difference in skin tone and texture within a few days.
Contact the Skincare and Laser Center Today
Think it sounds too good to be true? Try it; you're sure to like what you see. To start addressing fine lines and wrinkles, contact Sacramento's Plastic Surgery Center to learn more about our medical spa skin care treatments and wrinkle reduction procedures. Call 916-569-0861 to schedule a consultation today. For facial rejuvenation and cosmetic surgery procedures for both men and women, call 916-929-1833.