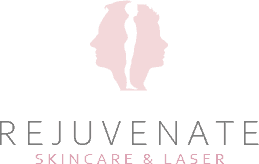 The American Society of Aesthetic Plastic Surgery (ASAPS) states that injectable facial fillers are the fastest growing non-surgical, aesthetic procedure in the country. Here in Sacramento, JUVÉDERM® Injectable Gel, Restylane® and Sculptra™ aren't just changing the way men and women look at plastic surgery, but the way they look. Are you looking for a procedure that can provide a more youthful appearance – one that requires neither surgery nor downtime? Then, look no further.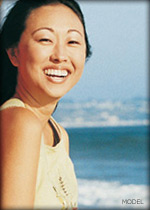 If you're considering a cosmetic dermal filler like JUVÉDERM, Sacramento's Plastic Surgery Center can help. Call 916-569-0861 to schedule a consultation today.
Everything You Need To Know – And More – About JUVÉDERM
As you age, time can diminish your skin's natural volume. The result can be wrinkles, nasolabial folds and laugh lines at the sides of your nose and mouth. Although it's no laughing matter, it's a natural part of the aging process. To naturally diminish these lines, there's JUVÉDERM. From the makers of BOTOX® Cosmetic, JUVÉDERM can restore volume to your skin while at the same time re-hydrating it. And, because it's made of naturally occurring hyaluronic acid, JUVÉDERM does not require a skin test for allergies – or the long wait for test results – prior to your cosmetic medical treatment.
JUVÉDERM is injected into the dermis in a 15 to 20 minute procedure. The results are both immediately apparent and long-lasting, up to 6 months or even more. Following your injections, it's not uncommon to experience minor redness, as well as some discomfort, itching and swelling in the area treated; most side effects subside by the end of the first week. To lessen the risk of such side effects, you are advised to avoid activities that can tax the body such as overexposure to the sun and to heat, the consumption of alcohol, as well as laborious exercise.
JUVÉDERM VOLUMA™ XC
JUVÉDERM VOLUMA™ XC injectable gel is the first and only filler FDA-approved to instantly add volume to the cheek area with proven results up to two years. As we age volume loss can cause the skin to flatten and the skin to lose gravity. Juvéderm Voluma™ XC subtly adds volume to lift and contour the cheek area.
JUVÉDERM VOLLURE™ XC
JUVÉDERM VOLLURE™ XC injectable gel is the first and only FDA- approved filler proven to last up to 18 months for moderate to severe facial wrinkles and folds. JUVÉDERM VOLLURE™ delivers a durability to subtly smooth the nasolabial folds (parentheses lines) for more of a natural facial expression.
JUVÉDERM VOLBELLA®
JUVÉDERM VOLBELLA® injectable gel is the first filler proven to last up to 1 year. JUVÉDERM VOLBELLA is the thinnest and most spreadable gel to add subtle volume to the lips or helps softens the appearance of vertical lip lines.
JUVÉDERM® Ultra PLUS XC
JUVÉDERM® Ultra PLUS XC is an injectable gel proven to last up to 1 year for moderate to severe lines such as parentheses, corner of the mouth or marionette lines. JUVÉDERM® Ultra XC helps deliver lip fullness for thinning lips.
Call 916-569-0861 now to learn more about medical spa services, facial rejuvenation and cosmetic surgery procedures for both men and women, such as JUVÉDERM. Sacramento plastic surgeons at The Skincare & Laser Center and at The Plastic Surgery Center make enhancing the body, mind and spirit easy. With offices on Scripps Drive in Sacramento and in Granite Bay, looking and feeling your best with BOTOX® Cosmetic is convenient as well.
To find out more about how we can help you look and feel your best, why not request an appointment with our medical spa team right now? Also, be sure to reserve your spot at a Free Seminar hosted by The Plastic Surgery Center in Sacramento if you'd like to learn more about subjects such as breast augmentation and tummy tucks.