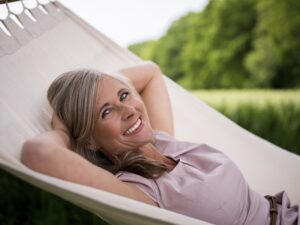 Women should feel good about their breasts at any age. There are lots of reasons older women can benefit from breast implants. Those past menopause do not have to worry about pregnancy eventually affecting the results. The surgeons at the Plastic Surgery Center explain special considerations older breast augmentation patients must take into account.
Health Considerations
An older woman should receive a medical examination by her primary care physician prior to undergoing breast augmentation. She should tell the plastic surgeon about any medications she takes and any health conditions.
The Right Profile
While the older patient wants her breasts to look youthful, she also wants them to appear natural. Older women should consider choosing moderate-profile breast implants rather than higher profiles. The former mimics the older female's natural breast shape.
Excess Skin
Women who have been through pregnancy, childbirth and possibly breastfeeding often develop excess skin on their breasts. The extra skin may interfere with the aesthetic results of breast implant surgery. That means removal of the skin is necessary to achieve the look you desire.
Lifts and Implants  
Ptosis is the technical term for saggy breasts. Women know that gravity affects every part of the body, and breasts are no exception. The older woman undergoing breast augmentation almost certainly has ptosis to some degree, so she will require a breast lift, or mastopexy, along with implants.
A mastopexy involves removal of excess skin and lifting of the areola. The surgeon then raises the breasts and reshapes them for a firmer appearance. The mastopexy is performed at the same time as the breast implants. One caveat: breast lift leaves more scarring than breast augmentation. Discuss any scar-related concerns with your surgeon beforehand.
A surgeon may determine, for safety purposes, that a particular patient should have the procedures done separately. In such situations, the breast implant procedure is scheduled a minimum of two weeks after the breast lift.   
Lasting a Lifetime
Many women think breast implants are supposed to last a lifetime, but that is not usually the case for a younger patient. Most implants will last 15 years or so, but the majority will require replacement.
The older woman undergoing breast augmentation surgery is less likely to need implant replacement down the road. Newer implants are designed to last longer than older versions, so take comfort in the fact that this is probably not a surgery you will have to repeat.    
For More Information, Contact The Plastic Surgery Center  
If you would like to learn more about whether later in life breast implants are right for you, please contact us and request a consultation with a member of our team. We will also discuss the timing of the mastopexy and implants based on your personal health. We will answer all your questions about breast implants beforehand so you can make an informed decision.