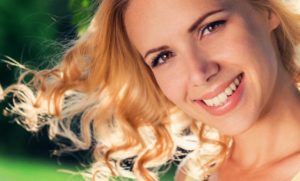 Of all the chemical peels available to consumers looking for smoother, clearer skin, there is good, better, best — and now perfect! It's called The Perfect Derma Peel treatment, and it may be ideal for you if you have fine lines, rough skin, age spots, acne scars, melasma or hyperpigmentation, along with a small amount of time to spare.
At The Plastic Surgery Center, your skin care professional will apply this effective blend of antioxidants and mild acids during a short office visit. Your newly revitalized complexion emerges after about a week of peeling.
What Can The Perfect Derma Peel Do?
The Perfect Derma Peel is highly effective at minimizing the appearance of wrinkles, improving clarity and texture, and slightly lightening your skin as it clears away the effects of time and prolonged sun exposure. It also gives your skin a more beautiful tone, controls acne, reduces the appearance of fine lines and scars, shrinks the size of pores, and stimulates the production of collagen, the essential protein that adds fullness and flexibility to your skin.
Glutathione, a key ingredient, counters damaging free radicals and softens lines. Kojic acid lightens skin and boosts production of collagen. TCA, phenol and retinoic acid go to work on areas of darkened pigment. And salicylic acid eases inflammation while moisturizing and soothing the skin.
How The Perfect Derma Peel Works
When this proprietary blend is applied, you will feel a slight tingle for up to 15 minutes. At home, you will notice your skin begin to peel after two to three days. Your face will be red, but by the end of the week your normal coloring (or a brighter, high-definition of it) will return. In seven days, your complexion will have gone from tingling to thrilling!
How to Ensure Best Skin Results
The results of The Perfect Derma Peel are long-lasting, assuming you protect your skin from the sun. Even so, many clients decide to have one or more peels each year to revitalize the skin and add new dimensions of clarity of smoothness.
The trusted plastic surgeons of The Plastic Surgery Center in Sacramento recommend a one-month interval between treatments. Some types of scarring may also need as many as four peels to obtain optimal results. The Perfect Derma Peel provides remarkable results for all skin types, including all ethnicities. It is also possible to use the peel on the hands, neck and chest to achieve similarly improved tone, texture and clarity.
If you would like to learn more about peels and other incredible rejuvenation options, reserve your spot at a Free Seminar hosted by The Plastic Surgery Center in Sacramento, or request a consultation online today with one of our experienced plastic surgeons or skin care professionals.