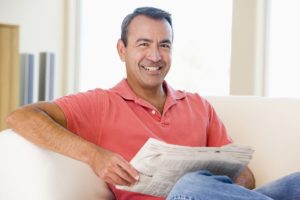 According to the American Society of Plastic Surgeons (ASPS), the largest association of plastic surgeons in the country, more men than ever are seeking cosmetic treatment to look as good as they feel. ASPS data shows that its members performed 1.3 million cosmetic procedures on men last year.
Plastic surgery has the ability to help a man feel more confident in his appearance and more comfortable in his skin. Read on as the team at The Plastic Surgery Center discusses some of the most notable trends among male plastic surgery patients.

Uptick in Body Contouring Procedures
One of the areas of plastic surgery that is particularly popular among men is body contouring procedures. For some men, it can be challenging to get rid of fat in areas of the body such as the abdomen or "love handles," no matter how much they diet and exercise. This, in turn, can cause issues with self-esteem. Liposuction is an excellent way to tighten and tone these problem areas for a boost in confidence. According to the ASPS, liposuction procedures increased by 23 percent in the past five years.
Interest in Gynecomastia Treatment
A surprising number of men are affected by gynecomastia, which is a medical condition that causes the breast tissue to swell and enlarge due to hormonal imbalances. Having large breasts can take a serious toll on a man's confidence. Luckily, male breast reduction is gaining attention for its ability to reverse the effects of gynecomastia and create a flatter, firmer-looking chest. Male breast reduction procedures have increased by about 30 percent in five years.
Surge in Minimally Invasive Facial Rejuvenation
Another area of plastic surgery that has become quite popular among men is minimally invasive facial rejuvenation procedures like Botox and fillers. Almost 100,000 men had filler injections in 2017. Many of these patients are male executives that want to maintain a youthful appearance to keep up with younger colleagues in the workplace. But facial rejuvenation can help any man, regardless of his lifestyle, look younger and more attractive.
Contact The Plastic Surgery Center
Whatever your cosmetic goals are, our plastic surgeons would be happy to meet you and discuss how we can achieve them. Please call or email us today to book an appointment with us.