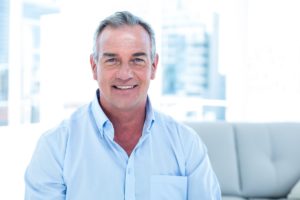 Facelift and eyelid surgery are two popular facial rejuvenation procedures that target two distinct facial areas. Many potential patients are interested in combining the two procedures in order to achieve more comprehensive results. In this blog post, The Plastic Surgery Center, a premier plastic surgery practice in Sacramento, explains when combining facelift and eyelid surgery is appropriate.
Understanding Facelift
Facelift addresses various signs of aging on the middle and lower facial areas including:
Wrinkles, lines and creases on the cheeks, along the base of the nose and mouth and neck
Jowls
Sunken or hollow cheeks due to lost facial volume
Loose skin and poor muscle tone on the face and neck
Displaced fat on the cheeks, underneath the chin and neck
Understanding Eyelid Surgery
Eyelid surgery, also known as blepharoplasty, is a procedure that focuses solely on the upper and lower eyelids. The procedure corrects:
Lax skin and excess tissue on the upper eyelids
Impaired vision caused by skin and tissue on the upper eyelids
Puffy or dark eye bags underneath the lower eyelids
Lines and creases around the lower eyelids
The Benefits of Combining Facelift and Eyelid Surgery
If you are bothered by signs of aging around the eyes as well as the middle and lower facial areas, you are likely a good candidate for a combination procedure. Combining the two procedures is your best chance at achieving comprehensive results and a rejuvenated appearance that looks natural. Additional benefits include:
Cost Effective. Combining facelift and eyelid surgery means you only have to pay anesthesia and surgical facility fees once.
Faster Recovery. Every surgical procedure requires downtime. If you undergo facelift and eyelid surgery separately, you will need to wait several months up to a year to undergo your second procedure. A combination procedure means a shorter recovery overall and shorter wait until you see the rejuvenated results you desire.
Choosing to undergo plastic surgery, regardless of whether it's a combination procedure or not, is a personal choice. You should only make your decision after consulting with a board certified plastic surgeon. To discuss your facial rejuvenation options, schedule an appointment with one of our surgeons. Contact The Plastic Surgery Center by calling or emailing our office today.