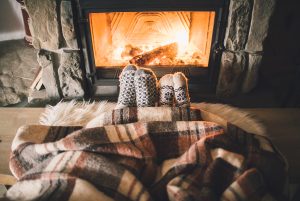 Body contouring with liposuction is one of the most popular procedures year after year. This fat reduction surgery can help you achieve the body shape you've struggled to reach with diet and exercise. But, when is the right time to enhance your body shape with liposuction? At The Plastic Surgery Center in Sacramento and Granite Bay, many of our patients prefer to have liposuction in wintertime.
The cooler California weather offers several benefits for plastic surgery recovery during winter, including:
Conceal Your Liposuction Recovery with Warm Clothes
Liposuction can remove stubborn fat pockets from nearly every part of the body, from your neck to your calves. However, the upper arms, abdomen, "love handles," back and thighs are some of the most common locations. You will have compression garments on the treated areas to ease post-surgical swelling and help your skin conform to the new contour. These fabrics are challenging to hide in the summer heat when most people wear short-sleeved shirts, shorts and swimsuits, but cool winter weather provides a more discreet recovery with long-sleeved sweatshirts, scarves and light jackets.
Less Time in the Sun Makes for Better Liposuction Results
Sun exposure can complicate your recovery and impact your final liposuction results. The harsh rays can cause skin discoloration and darken the incisions from your procedure, leading to more visible scars when you're fully healed. You need to avoid the sun for one or more weeks after liposuction, which is easiest in the winter when we spend less time outside. You can curl up with a good book or binge-watch the latest Netflix series without worrying about UV exposure affecting your recovery. You also avoid the prying eyes of people in your social circle while you heal because it's less suspicious to stay indoors in the winter months.
Swimsuit Ready by Summer
Timing is an important part of your liposuction procedure. You will have to avoid many activities during your recovery, which is another reason why men and women prefer to have liposuction in winter. The mild to moderate bruising and swelling will be gone by spring and summer. Your incisions should be healed and less visible so that you can reveal your new figure just in time for sundress and bikini weather.
Schedule Your Liposuction Consultation in Sacramento
Now is the perfect time to schedule your consultation and liposuction procedure at The Plastic Surgery Center in Sacramento and Granite Bay. Contact our offices at (916) 929-1833 to meet with one of our board-certified plastic surgeons and discuss your body contouring options.