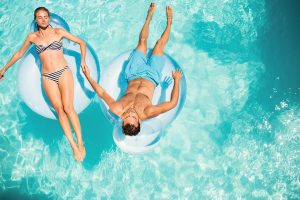 Let's face it: some fat just wants to stick around no matter how much you diet and exercise. If you are struggling with stubborn pockets of fat, you have a number of options to remove the fat for good. Two of the most popular options are liposuction and CoolSculpting. How do you know which one is right for you? That depends on your body and body goals. Here, the knowledgeable plastic surgeons at The Plastic Surgery Center discuss both procedures and how they can help you reach your goals.
What Is Liposuction?
Liposuction is a surgical procedure to permanently remove localized areas of fat. While liposuction can help you achieve trimmer contours, it is not a weight loss procedure. Popular areas for liposuction include the following:
Abdomen
Hips
Thighs
Upper arms
Back
Chin
Neck
Ankles
Male chest
During liposuction, the plastic surgeon makes a small opening in the skin and then inserts a hollow tube, which is used to suction out fat. Once these fat cells have been removed, they will not return.
You will need some time to recover following the procedure. Your plastic surgeon should provide more information regarding downtime and the recovery period. You may notice results immediately following the procedure, but it can take several months for the final results to become apparent.
What Is CoolSculpting?
CoolSculpting is a safe and effective treatment that permanently destroys fat cells by freezing them. Popular areas for CoolSculpting include the following:
Abdomen
Back
Bra-strap area
Inner thighs
Outer thighs
Buttocks
Knees
The area underneath the chin
Unlike liposuction, CoolSculpting is nonsurgical. During the procedure, controlled cooling is delivered to selected areas until the fat cells reach freezing temperature. The procedure takes less than an hour and patients can return to normal activities immediately following treatment. It may take more than one treatment session for patients to achieve their desired results. Results can appear within a few weeks to several months.
Which One Will Help You Reach Your Body Goals?
It is up to you to talk to your plastic surgeon about your body goals. Liposuction and CoolSculpting are both popular options to target stubborn areas of body fat. Patients who want to remove small areas of fat with little downtime may prefer CoolSculpting to liposuction. Conversely, liposuction tends to be better for patients who are seeking to remove larger areas of fat. Liposuction tends to provide more dramatic results than CoolSculpting. However, both are popular options for patients.
Contact The Plastic Surgery Center Today
If you want to learn more about liposuction and CoolSculpting, contact The Plastic Surgery Center. Contact our Sacramento, California office at (916) 929-1833 or our Granite Bay, California office at (916) 773-5550.