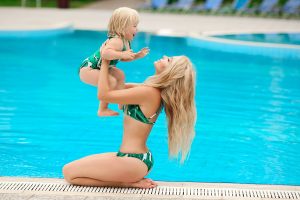 Women's bodies can change dramatically, especially after pregnancy. Fortunately, women have the opportunity to rejuvenate their bodies and address any post-pregnancy concerns by combining two or more plastic surgery procedures into mommy makeover.
Here, our talented plastic surgeons at The Plastic Surgery Center in Sacramento and Granite Bay discuss five reasons women commonly choose to combine plastic surgery procedures in mommy makeover.
1. Personalized Procedures
Everyone is unique and so is every mommy makeover. Under the guidance of your plastic surgeon, you can personalize your treatment plan to address your specific area(s) of concern.
There are a number of surgical options to select from when planning mommy makeover. Some of the most common procedures included in mommy makeover include the following:
2. Efficiency
Moms are busy. There are not nearly enough hours in the day to get everything done. If you require multiple plastic surgery procedures to look and feel your best, combining the procedures into one operation is the most efficient way to get your desired results.
Mommy makeover saves you time and energy. Instead of scheduling multiple operations, you only have to schedule one. Additionally, by combining multiple procedures into one operation, you only have one recovery period.
3. Improved Results
The procedures performed during mommy makeover usually complement each other. For example, tightening the abdominal skin and removing unwanted abdominal fat with abdominoplasty can improve the appearance of the stomach, which is further complemented by increasing breast volume and lifting sagging breasts with breast lift-breast augmentation. By combining procedures, you are able to improve the overall results of your treatment and achieve your desired outcomes sooner.
4. Cost Savings
There are a number of costs associated with any surgical operation. Combining two or more procedures into a single operation can help save on certain costs. You will only have to pay certain fees (e.g., facility fee, anesthesiologist fee) once instead of multiple times.
5. The Time Is Right
The top reason that women choose to have mommy makeover is that the timing is right for them and their bodies. After giving birth, a woman's body will continue to change. That is why it is recommended that women wait at least six months before undergoing mommy makeover. There are other considerations that your surgeon will discuss with you before deciding the right time to schedule your mommy makeover.
Schedule Your Mommy Makeover Consultation
Now is the perfect time to schedule your mommy makeover consultation at The Plastic Surgery Center. Contact our Sacramento, California office at (916) 929-1833 or our Granite Bay, California office at (916) 773-5550.