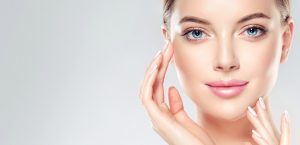 When investing the time, money and energy into having plastic surgery, you want to ensure your results last as long as possible. Although certain factors (like aging) that affect your results are out of your control, there are things that you can do to help maintain your results long-term. Read on as The Plastic Surgery Center shares some examples.
Follow Your Surgeon's Aftercare Instructions
Proper healing is essential to achieving the best results after plastic surgery. Nearly every instruction your plastic surgeon gives you will influence how long you maintain a great result. For example, caring for your surgical incision properly will affect how well your scar heals and fades. Ignoring any of your aftercare instructions could lead to complications that jeopardize your ultimate results.
Keep Your Weight Stable
The results of a body contouring procedure like liposuction or tummy tuck will last as long as you maintain your weight. Gaining a significant amount of weight won't cause the fat cells that have been removed by surgery to grow back — but it can cause the remaining fat cells to expand and the skin to stretch out, invalidating the improvements of your body contouring surgery.
Eating a healthy diet, practicing portion control and exercising regularly will help you maintain your weight (and your plastic surgery results) for a long time.
Do Not Smoke
Smoking or using tobacco products is harmful to your health and detrimental to the results of your surgery.  It impairs your body's ability to heal and can make you look older and less attractive. To achieve and maintain your desired cosmetic outcomes, avoid cigarettes after surgery.
Use Medical-Grade Skincare Products and Consider Supplemental Treatments
To maintain the results of a facial surgery procedure (e.g., facelift, eyelid surgery), our surgeons recommend following a good daily skin care regimen with medical-grade products to cleanse, moisturize and exfoliate your skin. Supplemental treatments such as Botox injections, dermal fillers and laser skin resurfacing can also keep wrinkles and fine lines at bay. And of course, sun protection is key for maintaining smooth, youthful looking skin.
Contact The Plastic Surgery Center
If you are interested in learning more about a particular plastic surgery procedure, our board-certified plastic surgeons would be happy to share our expertise with you. Please call or email our practice to set up a consultation.