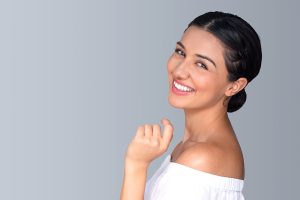 Most people interested in facial plastic surgery have several areas with sagging skin and lines and wrinkles. Combining facelift, eyelid surgery and brow lift is a popular approach that addresses signs of aging on the face and neck as a whole. Cosmetic treatments, such as laser skin resurfacing and injectables, can also enhance these results. Combining these procedures offers many benefits and streamlines the process to help you reach your desired look faster.
At The Plastic Surgery Center, all of our plastic surgeons are board-certified by the American Board of Plastic Surgery. Our medical team is well-versed in the latest techniques and technologies to enhance one's appearance with surgical or non-surgical treatment. Our plastic surgeons provide honest advice to help patients achieve beautiful results.
Transformative Results With Multiple Face Procedures
Each face procedure addresses specific concerns. Facelift focuses on the mid-face and lower face, jawline and neck but won't address the upper tissues. Eyelid surgery and brow lift concentrate on the eye area and forehead or upper third of the face. Combining these procedures means you will have balanced results that appear younger-looking overall with dramatic results.
Save Time With One Surgery and Recovery
Each procedure requires downtime to heal and allow the tissues to get used to their new contour and appearance. Combining multiple surgeries into one saves you time, so you can reach your cosmetic goals faster and save your time away from work for a vacation later in the year. The initial healing period may be longer than a single procedure, but the process is much shorter overall.
Fewer Surgical Expenses and Risks
Each facial plastic surgery involves facility fees, anesthesiologist expenses, surgeon fees and other surgery-related costs. When you combine these procedures, you reduce these costs to a one-time payment. A combination surgery also reduces some surgical risks. Multiple plastic surgeries spaced out over time require you to go under general anesthesia several times, increasing the potential complications, such as infection or adverse reaction to the anesthesia. Patients can enjoy more safety with a single surgery than several over a year or several years.
Reach Your Goals For Your Face Faster
One of the best benefits of combining facial plastic surgery is reaching your desired appearance quicker. If you have a special event, such as a wedding, coming up later in the year, you will be fully recovered and enjoying your final results by the time the big day comes around. A single combination surgery helps you reach your cosmetic goals for dramatic results.
If you're interested in one or more face procedures, contact The Plastic Surgery Center to see if a combination approach is the best option for you. Contact our Granite Bay, California, office at (916) 773-5550 or our Sacramento, California, office at (916) 929-1833.