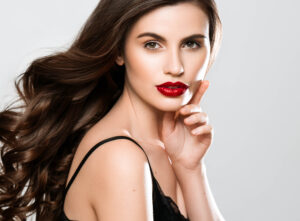 For women or men seeking noticeable improvement in the appearance of the lower and middle face, facelift remains an enduringly popular choice. Once patients recapture a youthful glow with facelift, many want to enhance and preserve their new look. Facelift will not last forever, and the procedure will not address various other signs of aging in areas such as the forehead and neck.
Fortunately, there are many surgical and noninvasive options that put these goals within easy reach. Here, the experienced Sacramento surgeons of The Plastic Surgery Center discuss the ever-expanding array of choices.
Popular Surgeries
If you were born with skin that lacks flexibility and resilience, you may develop neck skin that sags, creates folds, or hangs loosely. This is especially true in the case of patients who have lost a great deal of weight: Skin that lacks suppleness will not shrink sufficiently to conform to the reduced volume of a slimmer neck.
Liposuction, cervicoplasty and platysmaplasty are the main surgical solutions for improving the appearance of the neck. Liposuction removes fat, cervicoplasty eliminates excess skin and platysmaplasty goes even deeper by tightening or excising neck muscles. Platysmaplasty is indicated when sagging neck muscles create a "banded" appearance.
At the other end of your facial profile, brow lift or eyelid lift can be the perfect complement to your smoother complexion. Brow lift is an effective way to target forehead wrinkles, and eyelid lift (blepharoplasty) can dramatically improve the appearance of skin around the eyes. Each procedure excels in erasing wrinkles and fine lines while tightening skin.
Other Choices
To enhance facelift, there are many noninvasive options to consider in place of surgery. Laser resurfacing can smooth and tighten the skin, and injectables will fill lines, wrinkles and hollows on your face that make you look older. New varieties of dermal fillers not only add volume to targeted facial areas, but also trigger the production of collagen, the natural protein that adds strength and flexibility to the skin.
When too much volume is the concern, liposuction under the chin to the neckline can be an effective option. Other techniques that can impact the look of the jawline include Kybella injections to shrink under-chin fat, ultrasound treatments, and new radiofrequency (RF) energy treatments such as FACEtite, AccuTite and Agnest RF.
If you would like to know more about products and procedures that can enhance facelift, we invite you to schedule an appointment in our Sacramento or Granite Bay office with one of our experienced surgeons. Contact The Plastic Surgery Center today.