Regardless of where you live – Sacramento, Granite Bay or all the way on the other side of the country – one thing is certain: everyone has problems. Sometimes, although no two problems are exactly alike, there's a single solution. And again, regardless of where one calls home, everyone wants his or her problem to just go away. It would be nice, wouldn't it, if it were just that easy? It is.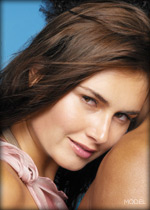 You might know some people who have had nose jobs in Sacramento. If your problem is as clear as the nose on your face, so is the solution – rhinoplasty. And, at the Plastic Surgery Center, your nose job in Sacramento is no problem.
If you're considering a "nose job" in Sacramento, the Plastic Surgery Center can help. Call 916-929-1833 to schedule a consultation today.
Everything You Need to Know – And More – About Nasal Surgery
When it comes to plastic surgery here in Sacramento, nasal surgery – medically known as rhinoplasty – is one of the most popular cosmetic medical procedures among both men and women. The surgery can sculpt a more desirable looking nose by either reducing or increasing the size, or by changing its shape. Additionally, it can correct a birth defect or an imperfection resulting from injury, as well as provide relief from some breathing problems.
How Nose Surgery Is Performed
Rhinoplasty is performed under local anesthesia with either intravenous sedation or general anesthesia. Facial rejuvenation is achieved through incisions that are made to allow your surgeon access to the bone and cartilage that will be sculpted. Depending upon the extent of the procedure, nasal surgery can take from 1 to 2 hours. Prior to any cosmetic surgery procedure, be sure to follow your plastic surgeon's instructions on taking medications and vitamins, eating, drinking and stopping smoking.
What To Expect After Your Rhinoplasty
Tape, a splint and gauze will be applied immediately following your plastic surgery to stabilize your nose. During the first 24 hours, it is natural for your face to feel puffy. Your nose might be painful and you might have a dull headache; medication can minimize any discomfort. Black eyes are to be expected, so plan to stay in bed with your head elevated the first day. Any swelling or bruising can be reduced with a cold compress. Most patients return to their normal routines within about a week, although your nose may remain somewhat swollen and sensitive for the first few weeks. During this time, it is recommended that you avoid strenuous activities that can either risk injuring your nose or raising your blood pressure. Desired results might not be seen until 6 to 12 months.
Call 916-929-1833 now to learn more about medical spa services, facial rejuvenation and cosmetic surgery procedures for both men and women, such as rhinoplasty. Sacramento plastic surgeons at The Skin Care Center and at The Plastic Surgery Center make enhancing the body, mind and spirit easy. With offices on Scripps Drive in Sacramento and in Granite Bay, looking and feeling your best is convenient as well.
Be sure to reserve your spot at a Free Seminar hosted by The Plastic Surgery Center in Sacramento and get expert insight into such subjects as breast augmentation and tummy tucks. Or, you can just request a consultation online and begin working with your own patient coordinator today.